Basketball Knowledge behind Inspirational Basketball
The Mission of Inspirational Basketball is to provide you with helpful basketball tips and drills so that you can become a better basketball player or coach.
Inspirational Basketball is also a great source for parents, who want the right guidance for their child while playing basketball.
This youth basketball website will provide you with an array of basketball topics, but more specifically will emphasize on the fundamentals of basketball, coaching philosophies, inspirational basketball quotes and interviews from those who have been successful playing or coaching! 
You will definitely find information that you are familiar with and information that will reinvent basketball as there is an experienced basketball expert behind the scenes, working on providing you with the best basketball content.
The Inspirational Basketball team is very passionate about the game of basketball and coaching our youth. Our goal is to have an impact on every kid, coach or parent who loves basketball. If we can't reach them locally, that is what Inspirational Basketball is for.
The goal is to provide helpful information and advice for basketball players, coaches and parents via email, newsletters, and more.
For those interested, we will provide some exclusive material including basketball books
, basketball camps and more.
If you have a passion for basketball and are interested in impacting players, coaches and parents around the world and would love to contribute to Inspirational Basketball please email: inspirationalbasketball20@gmail.com
Meet the current individuals who are in the trenches creating valuable basketball content at Inspirational Basketball…
Lamar Hull – Founder/Collegiate and Professional Athlete/Coach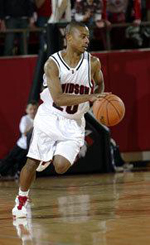 Lamar Hull is the Founder of Inspirational Basketball and created the website in February of 2013.
Lamar practiced hours a day everyday because he had a passion and dream of becoming a professional basketball player.
Lamar was a high school superstar at Maiden High School in North Carolina, being nominated for Mr. Basketball in the State of North Carolina.
Lamar was recruited by D-2 and D-1 AA colleges and found a home at Davidson College in 2003.
Lamar graduated from Davidson College in 07′ and signed a professional basketball contract overseas in Kings Lynn, England in the year of 2007.
Lamar was a top point guard in the EBL division basketball league! Lamar has now started a family, is considered a SEO Expert in Charlotte, coaches youth basketball and manages Inspirational Basketball.
If you'd like to send Lamar an email, Click Here
[xyz-ihs snippet="inpost-form-1″]