Inspirational Basketball's Affiliate Basketball Program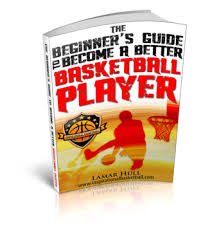 Share this "Explosive Monday – Friday Basketball Workout" And Earn 25% of the Sale
Hello Everyone,
First and foremost, thanks for visiting Inspirational Basketball, the home of your everyday basketball drills, advice, training, and etc. If you have visited the basketball affiliate program page you are interested in earning some money. Inspirational Basketball offers one of the best-selling basketball coaching and training guides for players, coaches, fans and parents. How would you like to earn money by sharing one of the most impactful basketball training guide of our time, "Explosive Monday – Friday Basketball Workout"? This book is available everywhere so that you can earn money by sharing it with your website visitors, social media followers, friends, family, and/or teammates!
Join Inspirational Basketball's affiliate program TODAY and you will have an opportunity to passive income while you sleep! The best part is, you will create an additional revenue stream for yourself AND help basketball players and coaches all across the world improve their basketball fundamentals and skills. Oh yea, I forgot to mention, it is SUPER easy to get started!
What is an Affiliate Program?
So you may not know what an affiliate program is! So, what is an affiliate program? An affiliate program is an online referral system that allow affiliates to earn referral revenue by selling a merchant's product. Inspirational Basketball has a merchant account with Clickbank which allows you to get your own individual "hoplink" to promote Inspirational Basketball's training guide and earn some extra money while doing it.
After you share the product, someone will buy the product from you, and you'll receive a full 25% commission from each sale!
As I mentioned before, it's fast, easy, and 100% FREE to sign up. All you have to do is create your hoplink through Clickbank and share it with others by email, on your website, your social media networks, or anywhere your targeted audience is viewing what you publish! Inspirational Basketball takes care of everything for your visitors, which includes; payment processing, delivering the product online, handling any customer service questions and more. To share this high-end product and earn money, you will need a ClickBank account. If you already have one that's great, click here to login to your Clickbank account to access the the basketball training guide and then follow the directions below.
Directions
– If you haven't registered your account with Clickbank, do that first
– Once you have an account with Clickbank, Click on the Marketplace header on the homepage
– Click on the category, "sports"
– Click on basketball
– Look on the first second page for, "Explosive Monday – Friday Basketball Workout (see image below)"
– Click the "promote" button and you will receive a hoplink
– Your hoplink will look like this, my clickbank hoplink for the "Explosive Monday – Friday Basketball Workout" product
– Add the hoplink to your website to start earning money (in an article, etc.)
If do not have a Clickbank account, you can sign up here for free.
About The Product
The Beginner's Guide to Become a Better Basketball Player is an amazing real story. The guide offers an EXPLOSIVE Monday through Friday basketball workout with a BONUS weightlifting workout, advice on writing a college basketball coach with a BONUS sample college letter, basketball camps to attend in your region, what it takes to become a really good basketball player and more.
This program is a living witness to basketball success as I'm 5'9″ and was told so many times that I wouldn't become a successful basketball player because of my size. I followed the steps in this training guide and was able to play D-1 basketball and professionally overseas. Imagine if I would have worked harder or done more. This guide will allow anyone to see what I did and they can enhance their performance by following the easy steps, story, and workout plan. If you just want to enhance your shooting percentage, become a better ball-handler, teach your team how to work hard on the basketball court with college and high school supported basketball drills, or increase your chances to compete in a local basketball league, then this guide is for you!
This book is great for players, coaches and parents. The guide has incredibly EFFECTIVE basketball drills which will improve any player's scoring, dribbling, defensive, passing, rebounding and conditioning. The guide was written by Lamar Hull, who provides all the great content for Inspirational Basketball. The sales page is enticing and builds the value on the product. The product will sell itself (60-day money back guarantee), sit back, relax, and make some money!
Affiliate Banners
Also, there are some banners below that you can use to share the product.
One of the best ways you can promote the Beginner's Guide to Become a Better Basketball Player is by taking any of the banners below and adding them to various pages on your website. You can also add the banners to a location that shows up on all pages of your website, such as; the sidebar, header, or footer.
First, enter your "hoplink" that was given to you by promoting the "EXPLOSIVE Monday – Friday Basketball Workout" product in the Clickbank marketplace between the open a href quotations below before adding to your website (see example below).
Add your hoplink from selecting the "Explosive Monday – Friday Basketball Workout" in between the quotes in the a href tag!
Make sure that you add your hop link, this is super important, so that you can receive a commission from the sale.
Your hoplink will look like the following, http://55ef27pexhpo1x6ajd6jqpepbi.hop.clickbank.net/
if you have any questions, look at the directions above under, "what is an affiliate program" or email Inspirational Basketball @ inspirationalbasketball20@gmail.com
Once you have added the product link from Clickbank's marketplace in the html code below, copy the code and paste it directly onto your site!
Your code should look like this after you have added your hoplink!